2021 has been my best year of business by far. Not only did I far exceed my income goals, but I also radically changed my mindset and was able to leave my full-time job on December 29th. Leaving my job was not part of my plans, but I'm so excited to dive into 2022 as a full-time entrepreneur.
2021 Dietitian Side Hustle Income Goals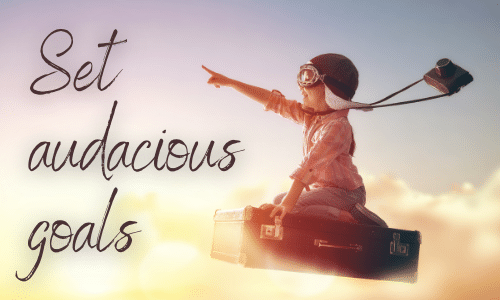 My income goal for 2021 was $100,000. Initially, I was planning to aim for $60,000. This would have been double what I made in 2020. But I pushed myself to set a more audacious goal.
At $100,000 I would have my side hustle matching my income from my full-time job. If I'm honest, this goal felt so audacious that I really wasn't confident that I would be able to meet it at the time I set it.
For reference, I made $33,581.45 in 2020 and $7,665 in 2019.
And a TON of things changed from 2020 to 2021. As with the previous year, my biggest change was my mindset. This year I leaned heavily into investing in business coaching. As you'll see in this income report, I invested a LOT of money into my business.
I wouldn't be here today had I not invested in myself and my business.
2021 Actual Income
So how much did I make?? My goal was to bring in $100,000 in 2021 and I ended up bringing in…. drum roll…
$150,045.56 (~50% higher than my goal!!)
Where did this money come from?? Let me break it down:
Courses: $73,710.63 (48.22%)
Affiliate Sales: $24,894.56 (16.59%)
Ad Revenue: $22,981.73 (15.32%)
Coaching/Mastermind: $20,226.00 (13.48%)
E-Books: $3,033.53 (2.02%)
Webinars: $1,980.30 (1.32%)
Work with Brands: $1,320.00 (0.88%)
Prizes from Coaching: $1,100.00 (0.73%)
Digital Goods: $798.81 (0.53%)
Income Breakdown
Let me break down a little bit of my income under each category.
Courses: In addition to my Beyond the 9 to 5 Coaching course, I updated my Blogging Accelerator Program from an affiliate to an independent course and I created my Gaining Weight Easy course for The Geriatric Dietitian.
Affiliate Sales: I made affiliate sales for a ton of different companies. I am an affiliate for SEO Made Simple, the RD Entrepreneur Symposium, Healthcare Business Accelerator, Smart Success Health Care, Amazon Associates, Site Ground, etc.
Ad Revenue: I finally qualified for ad revenue through Mediavine with my blog The Geriatric Dietitian! The way this company works, there is a 3-month delay from making the money and actually getting it deposited it into my bank account.
Coaching: I worked with several individual coaching clients this year, though I ended up discontinuing this service. Instead, I started an amazing group coaching program called the Blog Boss Mastermind.
E-Books: I have 2 e-cookbooks and 1 e-book that I sell through my websites The Geriatric Dietitian and High Calorie Recipes. While they took time to create, the income I make off these is now entirely passive.
Webinars: While I have generally stopped doing freelance work, I continue to offer webinars through Dietitian Central. I did several live webinars and have even more available on-demand (passive income).
Work with Brand(s): I don't do a ton of works with brands; I did some work with two companies this year. I hope to do more brand work in the future.
Prizes for Coaching: This income stream is a unique one. My business coach, Greg Todd, offers prizes for answering questions on calls and completing specific challenges to level up your business.
Digital Goods: I sold digital goods on RD2RD. I love selling digital goods because you make them once and then continue to make passive income.
This was the cliff notes version, but I hope it's helpful to see!
Remember, This is Just my Side Hustle
Keep in mind that I work a full-time job. This year my side hustle brought in MORE than my full-time job. Like 50% more. And instead of 40 hours a week in my full-time job, I spend well under 10 hours per week in my side hustle.
Between my side hustle ($150,045.56) and my full-time job ($100,739.00), I made a grand total of $250,784.56. Pretty wild.


2021 Income vs. 2020 Income
For kicks let's compare 2021 to 2020 so you can see how my income sources shifted. I am continuing to do less work for other people and more work for my own brand. In fact, I've stopped doing freelance writing altogether.
| | | | | |
| --- | --- | --- | --- | --- |
| Income Source | 2021 $ Made | % Income | 2020 $ Made | % Income |
| Writing | $0.00 | 0% | $3,200.00 | 7.53% |
| Webinars | $1,980.30 | 1.32% | $2,468.70 | 9.53% |
| Work with Brands | $1,320.00 | 0.88% | $8,531.15 | 25.40% |
| Digital Goods | $798.81 | 0.53% | $401.13 | 1.2% |
| Affiliate Sales | $24,894.56 | 16.59% | $13,673.04 | 40.72% |
| e-Books | $3,033.53 | 2.02% | $2,215.47 | 6.6% |
| Coaching | $20,226.00 | 13.48% | $2,331.21 | 6.94% |
| Courses | $73,710.63 | 48.22% | $760.75 | 2.27% |
| Ad Revenue | $22,981.73 | 15.32% | | |
| Prizes from Coaching | $1,100.00 | 0.73% | | |
| Total | $150,045.56 | | $33,581.45 | |
In 2020 my biggest income source was affiliate sales followed by work with brands. In 2021 my biggest income sources were my courses (primarily the Blogging Accelerator Program) and affiliate sales.
This is a result of shifting my mindset and working with business coaches to help me focus my time and efforts even better.
2021 Actual Expenses
We'd be remiss to talk about income without talking about expenses. It costs money to run a profitable business. And this year I spent WAY more on my business than I made in 2020. Which is crazy! But I'm so proud I did.
In 2021 I ended up spending… drum roll…
$56,343.72
For reference, I spent $15,679.12 on my business in 2020 and $1,333.84 on my business in 2019.
Where was I spending my money? Let's break this down too:
Professional Development: $34,145 (61%)
Travel: $2,441 (4%)
Podcast: $165 (<1%)
Website: $1,338 (2%)
Fees: $3,248 (6%)
Advertising: $418 (1%)
Contracts: $7,296 (13%)
Resources: $4,465 (8%)
Other: $2,824 (5%)
Did you guys see how much I spent in Professional Development?! More than I made in 2020. In fact, I spent $30,000 on a year-long business mastermind in June.
But you guys, I've learned legit business skills and have transformed my mindset so much that I was able to leave my full-time job. Crazy.
Expense Breakdown
Let me break down a few of my expenses under each category.
Professional Development: I primarily invested in working with my business coach Greg Todd, but also attended several other courses/events.
Travel: It was so amazing to be able to travel again this year! I went to Florida four times for business events.
Podcast: I don't spend much to run my podcast- just $15 per month for podcast hosting fees through Libsyn.
Website: This year my traffic increased a lot and I decided to switch website hosts. I paid someone to do the transfer so I didn't mess anything up!
Fees: This chunk of changes is from credit card processing fees through PayPal and Stripe. It's not a fun expense, but part of doing business.
Advertising: My advertising budget is primarily for buying stuff for dietitians for promos. I don't pay for traditional advertising at this point.
Contracts: The fun part about making money is that I can pay other dietitians and give them side hustle opportunities! My contracts are mostly with writers for the blog. I also have affiliates for my Blogging Accelerator Program who get a commission on program sales.
Resources: This category includes my expenses for my keyword research tool (for blogging), Thinkific (course hosting), FloDesk (email marketing), Canva Pro membership, Food Blogger Pro membership, Google Drive storage, my Zoom plan, Microsoft Office, video editing software, etc.
Other: This is a catch-all category. It included money I spent working my accountant (for getting my LLC set up to be taxed as an S-Corp), help transferring my website to a new host, hosting for my e-books, shipping costs, a new lap top, and my LLC annual fees.


Let's Talk About that $30,000 for Business Coaching
Before I move on, I do want to address how much I spent on my business… particularly that $30,000 I spend on my yearlong business mastermind.
I hope this perspective helps those who may be reading this but struggling with seeing themselves doing something similar.
We Spent a lot to Become Dietitians
Here's the thing guys, how much money did you spend to go to school to be a dietitian?
You invested in school because you knew you would have a serious return on investment. Sure, it would take time to pay back your debt, but it was worth it. Without your RD credential, you probably wouldn't have your job (and certainly not your nutrition credibility).
Investment vs. Expense
When you invest in your side hustle, it is just that- an investment and not money you'll never see again. It's not like buying a fancy purse (Coach is my jam) where you know you will never see that money again. It's like school. You invest the money because you know you are going to make that money back and then SO much more.
This is what sets apart an investment from a plain old expense. You'll be getting the money back and then some (assuming you do the work and invest wisely).
Here's an Example
So let's look at the $30,000 I spent to be a part of the year-long Smart Success Health Care Platinum Mastermind with business coach Greg Todd. After investing in this mastermind, my mindset totally shifted and I continued to learn new skills to level up my business.
The month following this investment I made my first 5-figure month. This was a goal I had been unable to reach on my own. After our next in-person meeting in September, I had my first 5-figure day. Holy moly!
Let's look at this another way. In the first 6 months of 2021, I made $34,535.75. After investing in this Mastermind in June, the following 6 months of 2021 I made $115, 519.81.
I hope you can see how this investment, while a big one, had huge gains for me and my business.
It's OK if You Aren't There Yet
I know it's hard to invest when you don't have the capital up front… but you do need to make a decision. Do you want to get there the fast way or the slow way. Investing will get you there faster (as long as you are strategic and do the work!).
But it's still 100% OK if you aren't ready to invest in your side hustle. There is still plenty of money to be made!
Just keep in mind as you start to make money… at some point consider investing some. Use that money to make money!
What Did I Net?
So you can the math, or I can do it for you. I made $150,045.56 and I spent $56,343.72. This gives me a net of… drum roll…
$93,701.84
And in case you are wondering… Yes, I will have to pay taxes on this number. The way I typically break down my net income is 30% for taxes, 20% back into the business, and 50% for paychecks.
And as a reminder, whether we have a side hustle or a traditional job… we all pay taxes.
Passive Income Report
My 2021 income report includes all of my income and expenses for 2021 (what I will be filing for my taxes for the fiscal year). However, I want to take a bit to discuss and break down my passive income from The Geriatric Dietitian blog.
What is Passive Income?
Passive income allows us to make money without exclusively using our time. Essentially, you create something once and continue to sell it on autopilot. My blog brings in traffic every single day and makes money. I am not actually working on my blog daily, but the money comes.
You can learn more about passive income here.
Monthly Passive Income Report
I share a passive-income report on social media (Instagram and Facebook) each month. When I share my income report on social, I am sharing how much revenue my blog is generating in a month. However, this does not equal money in the bank that month.
The main reason behind this is ad revenue. With Mediavine it takes 3 months to get the money I earned in a month into the bank. For example, I made $3,941.72 in ad revenue in December 2021. However, the payout will be on March 5, 2022.
With ads, revenue is super high October-December but super low January-March. For passive income on the blog, I like to share the revenue earned each month (vs. money in the bank) because the months can be so different.
The section below includes the breakdown of my passive income earned through my blog in 2021.
Keep in mind, these numbers do not all fit into my 2021 income report because the payout for ads in the last 3 months won't be in the bank until 2022. I know that's a little confusing, but I hope this is helpful to see how much passive income a blog can generate.
2022 Passive Income Generated
I have 5 streams of passive income on the blog: ad revenue, digital goods, e-books, affiliate sales, and a course. The passive income my blog generated in 2021 was… another drumroll…
$39,149.39
Let's look at the monthly breakdown. I started tracking per month in July. Here is how much each income stream brought in each month:
| | | | | | | |
| --- | --- | --- | --- | --- | --- | --- |
| | Digital Goods | E-Books | Ad Revenue | Affiliates | Course | Monthly Total |
| Jan-Jun | $365.00 | $1,600.00 | $12,875.00 | $71.00 | $582.00 | $15,493.00 |
| July | $57.55 | $239.88 | $2,884.54 | $699.00 | | $3,880.97 |
| Aug | $50.35 | $319.84 | $2,902.62 | $85.88 | $97.00 | $3,455.69 |
| Sept | $159.01 | $99.95 | $2,875.50 | $98.65 | $388.00 | $3,621.11 |
| Oct | $31.97 | $359.82 | $3,496.25 | $143.58 | $97.00 | $4,128.62 |
| Nov | $66.66 | $279.91 | $3,898.53 | $65.74 | | $4,310.84 |
| Dec | $56.89 | $159.92 | $3,941.72 | $100.63 | | $4,259.16 |
| Year Totals | $787.43 | $3,059.32 | $32,874.16 | $1,264.48 | $1,164.00 | $39,149.39 |
So for 2021, my blog The Geriatric Dietitian brought in $39,149.30 in completely passive income!
Let's look at this another way. The average hourly pay for a dietitian is $33.65. If I were trading time-for-money, I would have had to work 1,163 hours to make the $39,149.30 that my blog generated in passive income. This would be 97 hours per month. Or 24 hours every single week.
And the cool thing about passive income is that this money will continue to come day after day, week after week, month after month, for as long as I maintain the blog.
If you want to learn more about how I help dietitians create blogs that generate passive income, check out my Blogging Accelerator Program.
What Does 2022 Hold??

Ooooh, you guys. I'm still pushing myself outside of my comfort zone. Way far outside of my comfort zone.
If I ever find myself writing these goals and don't feel a level of anxiety, there is probably a problem. Honestly, I feel absolutely terrified to dream this big. But here we are.
Initially, my goal for 2022 was to make $500,000. Keep in mind in 2022, this will not be a side hustle report. Since I will be a full-time entrepreneur this will just be an income report.
If I made ~$150,000 in less than 10 hours per week of side hustle work… doing my side hustle full-time could easily make over $500,000. So really, it's not too audacious of a goal.
So, I changed my goal again. My goal for 2022 is to make $750,000 in my business.
Gulp. Yep, I said it. Another big leap, but I know it's possible. The internet is a whole other world. There are limitless opportunities to make impact and make money online.
Moving into 2022 I will continue to use my money to make money. I'm going to continue to invest in my business and fully intend to always have a business coach pushing me outside of my comfort zone.
This goal feels so audacious. But as always I've got a plan. Tune in this time next year to see how it all comes together!!
Your Action Items
As I said last year, I hope you feel inspired and have a better understanding of the financial picture of one dietitian side hustler. I don't know about you guys, I'm just getting started. There are so many opportunities for dietitians. The sky is literally the limit.
Here are YOUR action items for today. This is the same as last year and still so important. It's all about the goals, keeping track of what you are doing, and investing in yourself.
Action Items:
Set an income goal for 2022.

Even if it's half way through the year by the time you read this, just make a goal! And write it on paper.
I did a free Goal Setting for 2022 training in the Dietitian Side Hustle Facebook Group on 1/4/21, you can go check the replay!

If you are not already, start tracking your income and expenses.

You need to know where your money is coming and going!
Use a simple spreadsheet or purchase a financial tracking tool on RD2RD Marketplace*.

Invest in yourself- plan on having expenses in 2022.

Whether it's a course, coaching, or a resource… spend the money, make the money.
Thanks for taking the time to read this post and I really hope that you start dreaming big, making plans, and start taking action.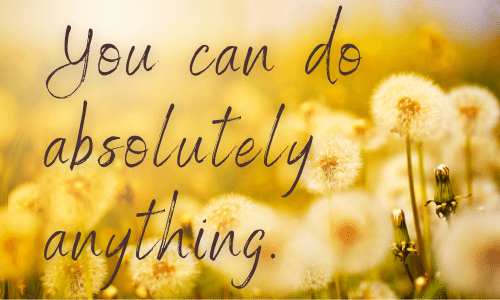 You've got this dietitian side hustler!!