5 Best FREE Resources for Dietitian Side Hustlers
There is so much awesome content online, it can be overwhelming. This article compiles some of the best free resources for dietitians who are entrepreneurs and side hustlers.
These resources are so amazing, I almost can't believe they are free! THANK YOU to Erica, Heather, Abby, Megan, and Pat for putting these awesome freebies out in the world.
*Note- This article contains affiliate link. I receive a commission for purchases made through links with (*)
Top FREE Resources for Dietitians
TURD's Start a Website Tutorial
TURD?! Yes, that's the amazing accidental acronym for The Unconventional RD. If you know anything about me, you know I LOVE the courses provided by The Unconventional RD*.
The Start a Website Tutorial is completely FREE and it teaches dietitians how to create a beautiful website on Word Press. Erica, the TURD founder, walks you through step-by-step how to make an amazing website.
I have a blog article on how I created my websites, but her tutorial will walk you through the details of how to get it done. Erica has a gift of making tech easy to understand. If you want to make a website you can eventually monetize, you need to take this tutorial!

Dietitian HQ's FREE Resource Library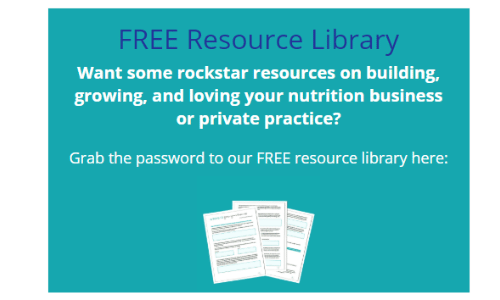 Dietitian HQ helps dietitians to build a nutrition business that thrives. They host an amazing online RD Entrepreneur Symposium twice per year and have a mastermind group for dietitians.
The FREE Resource Library contains awesome worksheets that can help you figure out your niche, who your ideal client is, grow your business, jumpstart your brand, and/or start a private practice.
Before I started The Geriatric Dietitian I printed out each out these worksheets and filled them out carefully considering the next steps of my new business.
Abby Sharp's Social Media Courses
Abby Sharp is a dietitian and influencer working with brands and media. Her Sharper Edge Media Training includes a variety of courses to help dietitians take their media skills to the next level. In addition to paid products, she offers some pretty awesome freebies.
Abby offers a series of free courses (text courses you can read online or print out!) on social media. Learn how to master Twitter, Pinterest, Facebook, and Instagram in her social media courses.


RD2RD's Live Show Archive
In my opinion the RD2RD Live Show is the best kept secret in the entrepreneurial RD world. Not that's it actually a secret, but not nearly enough people know about this resource and how valuable it is.
Megan with RD2RD Marketplace regularly interviews dietitians as part of her RD2RD Live Show. All episodes are archived on her You Tube channel. There are SO many rock star dietitians who have been on the show sharing their knowledge for FREE.
There are nearly 60 interviews currently in the archive. Go bookmark the page and watch the interviews with topics that spark your interest. If you are short on time, click gear icon in the lower right-hand corner of the video and select the "Playback Speed" to listen to the videos faster. I listen to videos at 2x speed.
Here are of my personal favorites:


Pat Flynn's Build Your Own Brand Course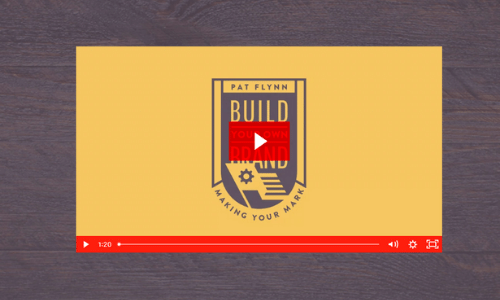 This course is not by a dietitian, but it's by one of my favorite podcasters. Pat Flynn hosts the Smart Passive Income podcast and offers a series of courses that are produced at a high level.
For those just getting starting, his free Build Your Own Brand course can help get you started. This course is a 5-day challenge to help you build a brand and website you can be proud of.
Enjoy Your FREE Resources for Dietitians
I'm sure there are way more free resources online, but these are the ones I love! Hopefully these freebies help to get you started. If you haven't already, make sure you snag my Getting Started Worksheet. And be sure to check out our Resources page with awesome websites, podcasts, and Facebook groups to join now!